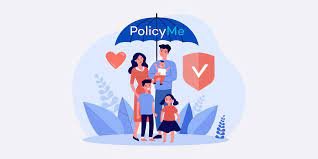 Life is unpredictable. This is why it's important to prepare for the unexpected with life insurance. However, you may be wondering: How much life insurance do I need?
With so many types of policies available, it can be overwhelming to determine which life insurance plan is right for you.
In this guide, we'll break down everything you need to know about life insurance in Canada. It will help you identify the amount of coverage that will give you ease of mind. So please sit back, relax, and dip into this essential topic together!
Understanding Life Insurance
Life insurance is an agreement between you and the insurer. You agree to pay regular premiums, and in return, your beneficiaries receive a lump sum payout if you die while the policy is operational.
There are two main types of life insurance. Term life insurance and permanent life insurance. Term insurance covers a specific period, usually 10-30 years. Permanent policies offer lifelong protection with added investment features.
The coverage depends on how much money your loved ones will need after you're gone. It includes funeral costs, outstanding debts, living expenses, or children's educational costs.
When choosing a policy, it's essential to consider the premiums and what benefits each policy offers. Age, gender, and health also play an essential role in determining your eligibility for specific plans.
How Much Life Insurance Do I Need?
When considering your life insurance requirements, there are several factors that you should take into account. Firstly, the number of dependents you have is an important consideration. Suppose you have young children or other dependents who rely on your income to support them financially. It's essential to ensure that they will be taken care of in the event of your demise.
Your outstanding debts and financial obligations are also crucial. They help in determining how much life insurance coverage you need. This includes any mortgages, credit card balances, or car loans that may need to be paid off should something happen to you.
Your lifestyle and current expenses are critical when assessing your life insurance requirements. If you live a lavish lifestyle with high monthly expenses, you opt for more extensive coverage than others.
Consider future education costs, such as tuition fees for children if they attend university or college later in life. Consider the above factors when deciding how much life insurance protection to purchase. It can help provide ease knowing that those left behind will not struggle without their loved one's income.
Standard Life Insurance Calculation Methods
When it comes to selecting how much life insurance you need, several standard calculation methods can help. One method is the "income replacement" approach. This approach considers your current income, potential earnings, and outstanding debts.
Another popular method is the "human life value" approach. This method calculates your worth based on age, occupation, health status, and earning potential. It then determines a lump sum of coverage needed to replace that value in case of premature death.
The "needs analysis" approach is another used calculation method. This involves evaluating your current financial situation. Identifying any immediate or long-term needs that your passing would impact. These could include mortgage payments, education costs for children, or even funeral expenses.
Some individuals choose a more straightforward "rule of thumb" approach when calculating their life insurance needs. For example, they may buy coverage equal to 10 times their annual salary or enough to cover outstanding debt and final expenses.
No matter which calculation method you use to determine your life insurance needs.
Remember, it's essential to review and adjust your policy. Base your changes in circumstances such as marriage, children, or new financial obligations.
Customizing Your Life Insurance Policy: Riders and Add-ons
When it comes to life insurance policies, customization is critical. Every individual has unique needs and circumstances. People need a personalized approach to selecting the right policy. This is where riders and add-ons come into play.
Riders are additional benefits added to your policy for an extra cost. They provide more coverage options beyond what your basic life insurance offers. Some everyday riders include accidental death benefits, critical illness coverage, waiver of premium rider, and long-term care rider.
Add-ons are features that enhance the quality of your policy but do not offer extra coverage. These may include accelerated death benefits, cash value accumulation features, or guaranteed insurability options.
Before customizing your life insurance plan with any riders or add-ons. Do evaluate their costs versus their benefits to ensure they cater to your needs.
Customizing a life insurance policy can seem daunting at first glance. It's true, but having a knowledgeable agent will make this process easier and more manageable. Work with them closely to customize your ideal plan today!
Reviewing Your Life Insurance Needs Periodically
After you've secured your life insurance policy, it's essential to review your coverage periodically. This is because your financial and personal circumstances may change as time passes. Life-altering events such as marriage, the birth of a child, or buying a new home can affect how much life insurance coverage you need.
You should review your life insurance requirements at least once every two years or whenever significant changes occur. During this time, take a moment to re-evaluate the amount of coverage you have and assess whether it's enough to protect your loved ones.
Consider current debts and future expenses (such as college tuition) when reviewing your policy. Don't forget any assets or income streams. It can affect how much money would be needed should something happen to you.
Additionally, check if there are any updates to the terms and conditions of your policy since they were first issued. If so, ensure they align with what you need from a life insurance plan.
In conclusion, evaluating the amount of coverage a life insurance policy provides is paramount. It helps ensure that those who depend on us remain protected even after we're gone.
Conclusion
Remember that we are unsure about the future, but getting a life insurance policy can provide relief for you and your loved ones. Taking out a life insurance policy guarantees that your family is protected in case of an unforeseen event.
When choosing a life insurance provider, ensure they are reputable and have excellent customer service. Also, review your policy to ensure it still meets your needs.
With this guide, Canadians will be better equipped to make instructed decisions about their life insurance needs.